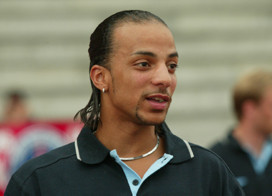 Peter Luccin will rebound in Major League Soccer.
After Cannes, Bordeaux, Marseille, Paris, Celta Vigo, Atletico Madrid, Real Zaragoza and Racing Santander Lausanne, the 33 years old Martinican will discover an 11th club: FC Dallas.
The defensive midfielder, without a club since his departure from Lausanne last summer, will therefore discover the North American Championship in the month of March.
Peter Luccin was getting tested these days, and thus satisfied the technical staff of the Texas club.
His new coach Schellas Hyndman is excited to be the coach of the  French player. "We tested him over the last two weeks of training. He really impressed. He can cover a lot of space in midfield and he rarely loses the ball. His resume is quite remarkable, having played a few years in the first division in France and Spain. He will be a great boost for our team".
The duration of the contract signed between the two parts, has however not been communicated.