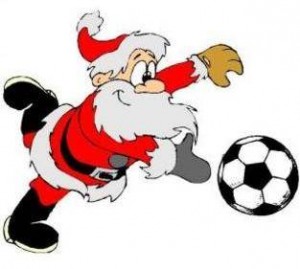 The team of Africa Top Sport (africatopsports.com and en.africatopsports.com).wishes merry Christmas to all the fans around the globe.
You are more and more numerous to follow us on the French and English Website as well as on the Androïd application of ATS.
Thanks for your confidence and merry Christmas!
Share with yours friends :
en.africatopsports.com, a complete and dynamic bilingual sports website, very proactive. en.africatopsports.com, publishes more than 30 articles everyday, more than 50 for the french website africatopsports.com, dozens of videos on Africatopsports TV and a real communauty via the social networks.
The entire team!