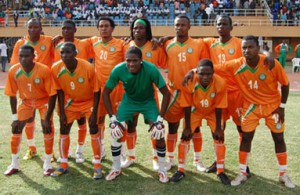 The 4th match between the Westerners Mali vs. Niger
Venue: Nelson Mandela Bay Stadium, Port Elizabeth
Date & Time: Sunday, January 20, 18H00 (CAT, SA, GMT+2)
Niger will be participating at their second Africa Cup of Nations in South Africa with lots of hope to improve their showing from their maiden edition last year in Gabon and Equatorial Guinea, where they lost all three group games and left the competition prematurely. With the arrival of new coach Gernot Rohr, formerly of the Gabonese Panthers, the Mena have been subjected to a major overhaul in their collective play and self confidence, which were visible not only during the qualifiers but across the couple of test matches they played at home in Niamey.
Opening against Mali, who finished third in the previous edition, will not be too formidable for the Mena, who have since built some remarkable boldness since they knocked out a plucky Guinean team to book their place at the South Africa 2013. While the Eagles will largely count on their brilliant individualities, Niger will depend on a cohesive approach to frustrate their Sunday's adversary and put up a fight to obtain a favourable outcome into their next outing against DR Congo.
Everything you should know about the two teams

Mali coach Patrice Carteron says his players are upbeat ahead of the clash against Niger and no longer apprehensive about the political situation back home following the progress of French and Malian soldiers in the battle to chase Islamic forces from the North of the country. A number of players had aired their worries for their families and the entire country even while preparing for the tournament.
Mali president Diacouda Traore telephoned the Eagles camp in Port Elizabeth and urged the entire outfit to concentrate on the tournament especially their opener against Niger. He said their contribution to peace in the country was to win matches and make the local population happy.
No major injury issue has been reported to the press by the Mali medical staff ahead of tonight's meeting.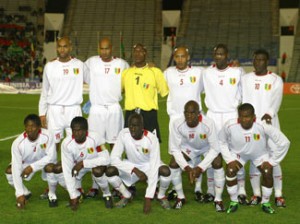 Niger coach Gernot Rohr says his side is fully set for the faceoff against Mali and that a couple of disturbing injury issues have been resolved. The team had one of the final training sessions on Saturday night in Port Elizabeth, after which Rohr declared he was confident the Mena would perform better than what they did last year.
Player to watch out for
Cheick Diabate vs Moussa Maazou – Cheick Diabate, who plays for Bordeaux in France, has a reputation of menacing any defence in the air, thanks to his 6ft4 and on the ground, due to his pace and ability to protect the ball even while lunging. He can strike from distance and can penetrate through tight angles. Moussa Maazou is known for his spontaneity in front of goal and can be unpredictable by his markers. He can play on both flanks and can drag a defender off a safe zone before laying for his team mate inside the box.
Seydou Keita vs Amadou Moutari – Seydou Keita comes with his rich experience and has been able to impose a fluid ball distribution in the Eagles midfield while making sure they check the incursions of opposing attackers into their rearguard. He can deliver long passes as well and on time to set up his forwards. Amadou Moutari, who joined the Mena fold in 2012, is still a home based player but very talented and at age 19, he is already a midfielder his coach can count on following his ability to read the game, deliver clever passes and play deep.
Mohammed Chicoto vs Adama Tamboura – Amadou Moutari, who plays as centre back for Tunisian side Marsa, has proved he can man the defence. He's good at deflecting air balls from corner kicks and has enough stamina to fight for 90 minutes, while also making sure his co-defenders are doing their job from the flanks. Adama Tamboura is a mobile defender, who easily falls back to position and can mark out more than one player. He can also play in the middle of the park to provide cushion for the defence.
QUOTES
Mali captain Seydou Keita: "Our job is to play football. We will try to do our best this time but there is nothing we can do from here to stop the armed conflict currently underway in our country. It is not comparable. What is happening in Mali is worse than just football. These Islamists don't want the youths to play football. They are destroying everything up there in the North. However, during this competition, we'll try to bring joy and hope to our people."
Niger captain Moussa Maazou: "Don't forget we come from one of the poorest countries in the world. Despite the poverty there, fans are following us. They buy match tickets to come and see us play. During the final Afcon 2013 qualifying round against Guinea in Niamey, there were no taxis or fuel due to a national strike, but people trekked miles to the stadium to watch our game. We have the obligation to satisfy these people who keep sacrificing for us, for the national team and that is a good reason why we will endeavour to put up our best showing against Mali."
Read also:
http://en.africatopsports.com/2013/01/19/afcon-2013-review-of-group-b/