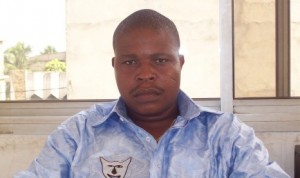 Big alarm! Piza arrested by the South African police? The information has caused an uproar in the Togolese capital just after the historic qualification of the Hawks.
The vice-President of the Togolese Football Federation, Herve Piza was stopped by the South African police following a dispute which was finally corrected. The Vice President was keen to deny this information this Friday through the micro of our colleagues of CFL:
"As a patriot, I protested against the arbitration, but I mostly prevented Gabriel Ameyi from going down on the grass after a calamitous arbitration by the South African, Daniel Bennett. The South African Police which did not understand what was happening to me briefly questioned and when I unveiled my identity, I was rather apologized "suggested Piza in Rustenburg.
Togo is playing its first quarter-final of Afcon against Burkina Faso on Sunday at 19 am GMT on Mbombela Stadium in Nelspruit.