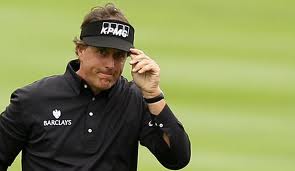 When things happen on a court of basketball or football, it can happen on golf's one too.
This is not because we are caddy that we cannot have a little fun on a golf course.
In Phoenix, while Phil Mickelson missed from very few a card of 59, differents caddies have competed in a race under the vivas of the crowd.
Here is the video:
http://www.youtube.com/watch?feature=player_embedded&v=nhkxxCVk9_w