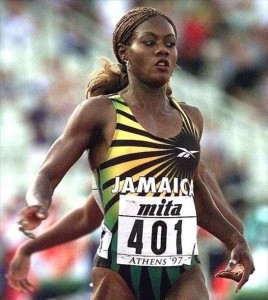 During a press conference on Wednesday afternoon at the Spanish Court Hotel, the Jamaican sprint legend Merlene Ottey revealed that she is preparing for this summer's IAAF World Championship in Moscow.
The sprinter made her last appearance almost 30 years ago at an event in 1983.
The athlete has however competed in Six Olympic Games for Jamaica before moving to Slovenia where she is now a Citizen and represented at last year's European Athletics Championship in the 4 x 100m, she holds a record of 14 World Championships medals between 1983 and 1997.
She got amazed when asked when she was planning to go on retirement and responded,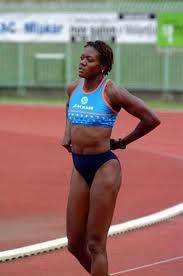 "I am preparing for the World Championships. It's my goal and we will see what happens," said Ottey. "One day, probably I will stop, I came in and surprised everybody and surprised the world but I don't want to go out like that."
"Preparations have been good so far. I was in South Africa training for five weeks, so it's been good. I'm feeling very good,"
She is Jamaica's most decorated female athlete and the first woman from an English-speaking Caribbean to win an Olympic medal. She is also a nine-time Olympic medalist and is to be awarded with an honorary doctorate degree from the University of Technology (UTech). She will be presented with the award at her alma mater Vere Technical on Saturday. A ceremony staged in her honour at the Ben Francis Invitational meet.