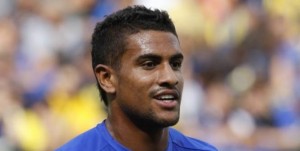 The remarkable performance of French origin Malian Wesley Fofana Saturday against XV de la Rose (England) during the third day of the Six Nations tournament has not gone unnoticed in the French press.
Team in its columns, selling the merits of three-fourths center: "It is not interception but authentic marvels born of intuition, a brilliance, a stroke of genius. Among the tests that mark the history of the XV of France, one of Wesley Fofana has its place. "
Indeed, according to a ranking compiled by the newspaper on its website, Wesley Fofana occupies the second position in the Top 5.
5 tenure at the center, Fofana is the author of five trials (one per game). Player of the ASM Clermont Auvergne won with his club championship in France in 2010. In the national team he was selected 10 times with 30 points on his counter.
His coach is counting on him. "Since I am here, he is in the group. Since I'm here, except once when he was replacing, he played all the matches, either 12, 13, 14 or 11. For now, this is a good player, we need him and he will play where we need, "said Philippe Saint-André.