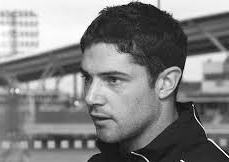 One of English cricket's rising stars died after being electrocuted on a railway line then struck by a train as he attempted to flee police while on drink and drugs, a coroner's inquest was told on Tuesday.
Surrey batsman Tom Maynard, widely regarded as a future England international, was found dead near Wimbledon Park station on the London Underground network in the early morning on June 18 last year.
The 23-year-old son of former England batsman Matthew Maynard was electrocuted after stepping on a live track before he was hit by a train, causing him to die from multiple injuries, Westminster Coroner's Court in central London heard.
Maynard had earlier been stopped by police nearby after his black Mercedes was seen driving erratically but he then fled the vehicle and left his keys in the ignition.
A post-mortem examination revealed alcohol levels in his body four times above the legal limit for drivers and that he had taken cocaine and ecstasy in the form of MDMA after a night out with his two flatmates.
Tests on hair samples indicated Maynard may have been a regular drug user for as long as three-and-a-half months before his death, the inquest heard.
Forensic pathologist Simon Poole told the inquest that it was impossible to say whether electrocution or the impact of the train had killed Maynard.
Cardiff-born Maynard, who came through the ranks at Glamorgan, where his father had been a key player and later a coach, was a member of the second-string England Lions squad that toured Bangladesh and Sri Lanka last year.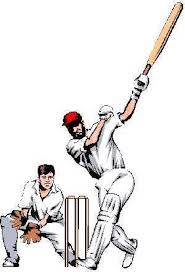 A formal verdict on his death has yet to be given.
In England and Wales, inquests are held to examine sudden or unexplained deaths and can record any one of a number of possible verdicts including suicide or misadventure. They do not apportion blame.
In a statement issued on Tuesday via the Professional Cricketers' Association, the Maynard family urged that Tom's life not be defined by the evidence heard at the inquest.
"The results of the inquest do not define our son," the statement said, adding: "The fact that so very many people thought the world of him is what defines him as a person.
"The only people who would judge Tom on the findings of the inquest are people who didn't know him.
"He made choices that night that tragically cost him his life but his devastated family and friends will love and miss him unconditionally, always.
"He was a very special person and his death leaves a huge hole in all our lives."
Source: Supersport