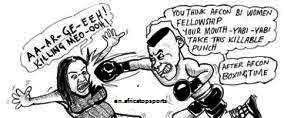 A statement issued by the Media Adviser to Paintsil the Ghanaian Black Stars deputy striker, Ebenezar Aidoo says the player was hospitalized after he suffered "exhaustion and dehydration".
The footballer after been discharged from the 37 Military hospital in Accra posted on his Blackberry Status "That was close. Thanks guys".
John Paintsil who was arrested over the weekend for assaulting the wife by Ghanaian Police was close to attempting suicide as his Blackberry Messenger update suggests.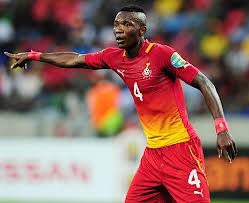 The Blackberry messenger read "I will rest in peace…goodbye loved ones", shortly before he was rushed to the hospital on Tuesday morning.
Paintsil for the past 6 days has made headlines for media reports. As if that's not enough the Accra Police says they are still putting pieces together to investigate the event that took place between Paintsil, his wife Richlove and neighbour,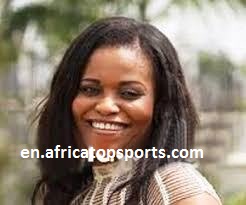 Amoah Danquah who tried preventing Paintsil from attacking wife but in the process was also assaulted by the footballer.
Amoah Danquah who was assaulted by John Paintsil is said to be contemplating on dropping the case against Paintsil though Police say a formal complaint had not been made.
Greater Accra Police PRO DSP Freeman Tetteh who based on reports given by the complainant that Paintsil had a knife in pocket and during the attack wife had blood oozing out which is not far from saying it was a stab.
However, a gender activist and lawyer, Irene Abotsi Nyahe disclosed that Paintsil's saga offers a test case for Ghana's jurisprudence while she also cited section 6(1) of the Domestic Violence Act,  and that adding medical reports Police can still go ahead with prosecutions.
She continued to say that the Ghanaian Police should go on with the prosecutions so as to set an example to other.
Notwithstanding Police is still investigating the issue and proper prosecutions will take place where necessary?
Read also:
http://en.africatopsports.com/2013/02/25/ghana-police-deny-allegation-regarding-john-paintsil/
http://en.africatopsports.com/2013/02/25/ghana-paintsils-pr-rebukes-of-police-report/
http://en.africatopsports.com/2013/02/27/ghana-john-paintsil-claims-not-to-be-a-violent/