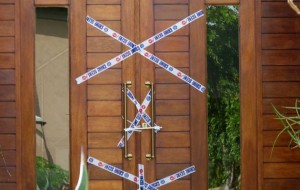 According to Le Parisien, Oscar Pistorius need money. Suddenly, the South African Paralympic athlete, accused of murdering his girlfriend, wants to sell his property, including his house in Pretoria, place of death of Reeva Steenkamp on February 14.
"He has signaled its intention to sell (note: the house), but nothing has been implemented to start the process," said Johan van Wyk Monday, a spokesman for the family Pistorius. Paralympic champion in particular need of cash to cover the costs of his defense.
Bail against 85,000 euros, Pistorius could be convicted of manslaughter. His trial began on June 4.
Read also :
http://en.africatopsports.com/2013/03/10/south-africa-oscar-pistorius-close-to-suicide/
http://en.africatopsports.com/2013/03/08/pistorius-case-the-parents-of-reevan-steenkamp-are-considering-a-civil-claim/