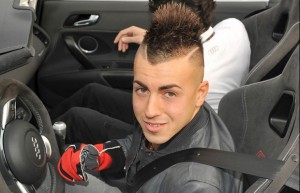 To believe the Italian press, Stephan El Shaarawy would not be as dashing athletically. The "Pharaoh" is at the heart of the storm for a few weeks. Ultra-decisive before the arrival of Mario Balotelli to AC Milan, the Italian striker is no longer able to shine at the end of the season. The Italo-Egyptian would now have the feeling of being a smaller player in the Milan project.
The Rossoneri midfielder would be coveted by Naples. "Is El Shaarawy pleasing Naples? It's flattering. I must say that I do not have more information about this approach at this time. I had read that a proposal had been made in January by Napoli, but I also found that Milan had quietly refused this proposal (…) I do not think that Milan wants to part with one of its best players "said Roberto La Florio, Stephan El Saarawy agent in La Gazzetta dello Sport.
The attacker still has scored 19 goals in 40 games since the start of the season.