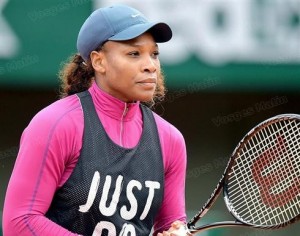 Serena Williams is already better than last year at Porte d'Auteuil. The No. 1 in the WTA rankings, qualified for the second round of the Grand Slam of Roland-Garros.
Pitted to the Georgian Anna Tatishvili (World 83rd), the American champion has got the upper hand in less than an hour, 6/0, 6/1 (50 minutes), bringing his unbeaten record to 25.
In the second round, she will face the French Caroline Garcia winner of the Ukrainian Yuliya Beygelzimer, 6/3, 6/4 1h 14.