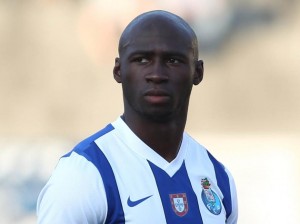 Eliaquim Mangala is tracked by several European clubs. The New Blue is the target of Chelsea. José Mourinho, has the French defender in his viewfinder since he took over the head of the London club. But the player of Congolese origin prefers to concentrate on his career at Porto despite the speech that comes from Stamford Bridge.
"I'm not concerned about my future. There have been many rumors in the press these days, but I am very calm. My goal is to work every day and progress in my club. I think only to continue with Porto next season. I was also very happy to make my debut with France, my dream is to play the 2014 World Cup, "he said into the microphone of Sky Sports.
The defender has been heavily involved in the coronation of FC Porto this season. The 22-year-old who joined Porto in 2012 from Standard Liege is also courted by Paris Saint-Germain and Manchester City.