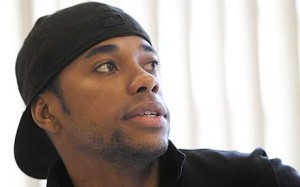 The AC Milan striker Robinho will not soon forget the afternoon of Wednesday, September 4. And because the Brazilian international, set to return to Santos, was entitled to a nasty surprise in returning home: a burglary.
Then he went to the Malpensa airport to pick up his wife and his two children who were returning from a trip, burglars explored his residence and looted the goods.
It is reported among the stolen goods, the former Real Madrid player, a Rolex watch worth 300.000 Euros and some jewelry. There was nobody in the house at the time of the robbery.