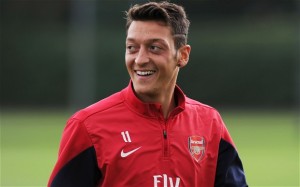 Arsenal Manager Arsene Wenger
feels
club-record signing Mesut Ozil
could have as big an impact as Dennis Bergkamp did when he joined Arsenal.
The arrival of Holland forward Bergkamp from Inter Milan in 1995 heralded Arsenal's rise to becoming the dominant force in the English game, and Wenger accepts there are similarities between the two deals and what they mean for the club.
"It is comparable because they are similar players in the same department and they are big names who come from big teams," Wenger tells Arsenal Player.