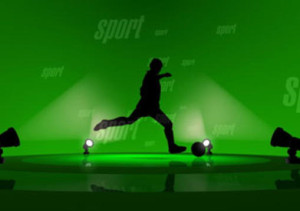 Ghana Sports has gathered that, referee Charles Nii Tagoe was paid to cheat for home-base team New Edubiase in the midweek 8 of the game involving Edubiase and Kpando Heart of Lions in the Ghana Premier League.
Ghana Sports Source says, the inability for the football association of Ghana to pay our referees has resulted in for the Ghanaian referee to take money from team owners before officiating a league match. This problems of referees bonuses and salaries have been there for so long and it is still ongoing in Ghana's premier league. The Edubiase and Lions game saw seven yellow cards issuing out to the Kpondo lads including one red card to their top scorer Tanko Mohammed who missed the Kotoko crash in Kpando on Sunday.
The source also told Ghana Sports, the President of Edubiase Abdul Yukubu Salam, issued warning to Heart of Lions not to honor the match because he won't sit for Lions to come and take any points and will do anything possible to win the three maximum point at Gyamfi Park.
Tanko Mohammed's red card was deliberate, to frustrate the Kpando lads before their clash against the porcupine warriors. Tanko will miss the next two games since it was a straight red card.
Credit: Romeo Oduro