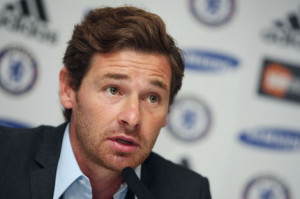 Tottenham once agai suffered an humiliated Sunday evening 5-0 when pitted to in-form Liverpool in a Premier league fixture after being hollowly outscored by Manchester City 6-0 in November.
But the Spurs boss Andre Villas-Boas did not venture in putting the blame on anybody else but himself and still believes in the recovery of his men from the 5-0 defeat the same way they climbed back from the 6-0 defeat to the Citizens.
Villas-Boas recovered from the 6-0 defeat to inflict a 2-0 defeat to Tromso in the Uefa Europa League and draw 2-2 to hold Manchester United in check. They regained strength after concatenating the same 2-1 wins against Fulham and Sunderland.
The Portuguese football manager hopes to redo the same after this 5-0 Sunday thrashing as they are set take on West Ham on Wednesday at the White Hart Lane in the Capital One Cup before So'ton on Sunday at St. Mary's Stadium in the Barclays Premier League.
"I assume the responsibility of the failure. We have to bounce back like we did after Manchester City," he said.