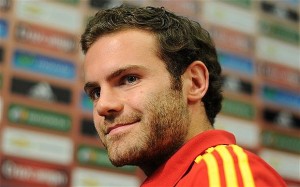 Chelsea midfielder Juan Manuel Mata García, commonly known as Juan Mata, has just penned a £37.1 million contract with Manchester United.
Upon arrival at the Old Trafford, the Spanish international showed his spirit of gratitude as he dropped a thanksgiving message on his personal blog thanking former Coach Jose Mourinho and Chelsea for the time he spent with them.
"Thank you so much for the way you have treated me, you have been unbelievable. I hope you understand that after going through a complicated and, for me, new situation in the last few months, I believe this is the best choice in order to carry on with my football career and to keep enjoying this sport," Mata said.
The 25-year-old continued: "I would like to emphasise the affection, admiration and respect that I've had for my former team mates since the first day.
"I want to thank the captains for their help and understanding at all times. They made me feel comfortable when I arrived and they have supported me throughout the difficult times this season.
"I thank all my former team mates for these two and a half years and I wish them the best, personally and professionally, for the future."
Mata also thanked Blues manager Jose Mourinho, who many feel isolated the two-time Chelsea Player of the Year.
"And to Jose,[thank you] for making me a stronger player, because in difficult moments, I have learnt to remain positive and to keep working hard," he said.
He added: "I will never forget my time in Chelsea and the affection I take with me, I will keep forever."