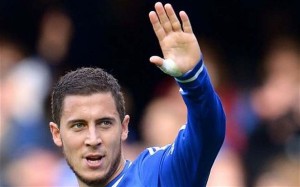 No later than Tuesday, Chelsea had indicated that Eden Hazard was not for sale, as was also reported by Africa Top Sports. But in football, sometimes things go very quickly especially when it comes to transfer.
Wednesday, the Daily Mirror said for its part that the English club is no longer against a possible departure of its Belgian nugget. The idea of José Mourinho, according to the English tabloid, is to sell Hazard to buy another player of the same profile.
Chelsea thus does not require less than 50 million pounds from PSG for the former Lille player or more than 60 million Euros.
An amount that is not out of reach of the Paris Club, which made the Red Devil a priority this summer.