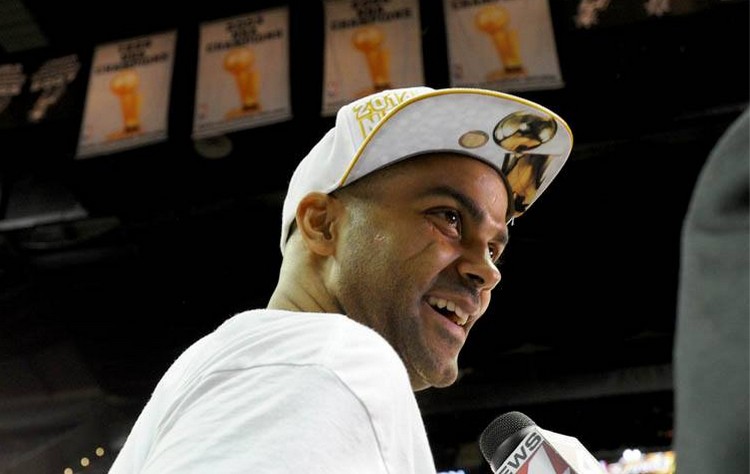 Tony Parker and the San Antonio Spurs won NBA title on the night of Sunday to Monday at the expense of Miami ending the series in Game 5 of the NBA Finals.
The Texas franchise wins 5th title in history. With the exception of the first (1999), TP was present in all epics and therefore has to his credit four rings. "A fourth ring, it's amazing!", says the French leader, very happy to have succeeded with his friends where they failed last year. "But it is in the way. Last year, we lost and it was very cruel. Sport is like that: it can be as cruel as it is beautiful. And now, it's beautiful! Having lost against this team last year and now find them again in the final and beat them, it's an incredible scenario. That's what I told Tim and Manu, it's hard to drop words."
After 13 years in the North American championship of basketball, Tony Parker, is not only the most successful French star but also the 12th player in the history of the NBA on par with with Shaquille O'Neal, Robert Parish, Jamaal Wilkes and particularly ahead of Lary Bird.
"When you look at the history and you see who won four titles, the list is reduced. So to see my name on that list is amazing and I am aware of having a huge chance. I enjoy every moment". Author of 16 points in the last game of the season, he climbs in the ranking of the best postseason scorers. With 3705 units TP 12th leapfrogs Magic Johnson (3701 points).
European champion with France during the summer of 2013, Tony Parker can now take a vacation after this incredible deserved coronation in the NBA and follow teammate and compatriot Boris Diaw on TV during the Fiba World Cup Spain 2014.