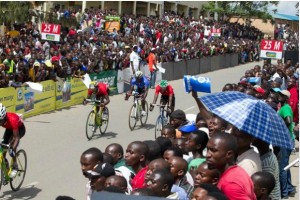 Having left lonely at the 68 kilometres for the third stage (72, 4 km) in the Rwanda tour, the South African Daren Hill has been imperative lonely at the finish of Huye (Butare).
He was imperative in 1 hour and 49 minutes with height seconds' lead on the Eritrean Kudus Merhawi and ten seconds on the South African Shaun Ward.
Daren Hill won not only that stage but also held the head the general classing with henceforth seven seconds' lead on his adversary Shaun Ward.
The fourth stage, planned on Wednesday, November 4 will be between Huye (Butare) and Karongi (Kibuye) with 152, 9 kilometres in the program.