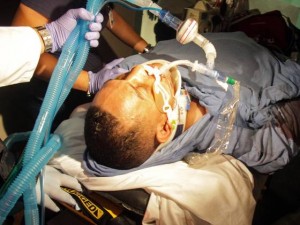 Family and friends of former boxing champion Hector `Macho' Camacho kept a somber vigil Friday at the hospital in Puerto Rico where he remains on life support.
Doctors in San Juan have said Camacho is clinically brain dead from a shooting earlier this week in his hometown of Bayamon. But relatives and friends told The Associated Press they are still wrestling with whether to remove him from life support.
"It is a very difficult decision, a very delicate decision," said former pro boxer Victor "Luvi" Callejas, a longtime friend, in a phone interview. "The last thing we lose is hope and faith. If there is still hope and faith, why not wait a little more?"
Camacho's oldest son, Hector Camacho Jr., told reporters his father has not been disconnected from an artificial respirator and that he believes he is still alive.
Gov. Luis Fortuno said he lamented what he called a sudden loss.As some relatives and friends continued to pray for a miracle, condolences kept coming in for the boxer's family and preparations have begun for memorials and a funeral Mass.
"'Macho' will always be remembered for his spontaneity and charisma in and out of the ring," he said.
Camacho was shot Tuesday night as he sat in a car with a friend, 49-year-old Adrian Mojica Moreno, who was killed in the attack. Police spokesman Alex Diaz said officers found nine small bags of cocaine in the friend's pocket, and a 10th bag open inside the car.
Police have made no arrests and continue to interview potential witnesses. Capt. Rafael Rosa told reporters Friday that they are tracking down several leads, but added that very few witnesses are cooperating. He declined to say whether police have identified any suspects.
Camacho Jr. lamented the violence that has consumed Puerto Rico, a U.S. island territory of nearly 4 million people that reported a record 1,117 homicides last year.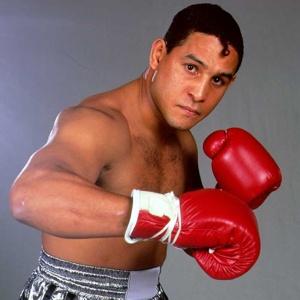 Camacho won super lightweight, lightweight and junior welterweight world titles in the 1980s and fought high-profile bouts against Felix Trinidad, Julio Cesar Chavez and Sugar Ray Leonard. Camacho knocked out Leonard in 1997, ending the former champ's final comeback attempt. Camacho had a career record of 79-6-3.
Camacho also battled drug, alcohol and other problems throughout his life. He was sentenced in 2007 to seven years in prison on burglary charges, but a judge eventually suspended all but one year of the sentence and gave Camacho probation. He wound up serving two weeks in jail, though, after violating that probation. A wife also filed domestic abuse complaints against him twice before their divorce.