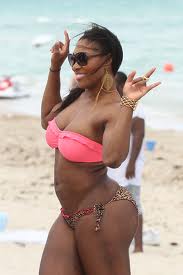 Serena Williams had a great year at all levels.
The American took everything in its path at the end of the season, adding seven titles (tied record from 2002), including Wimbledon, The Olympic Games, the U.S. Open and the Masters, 58 wins for only four losses throughout the season. And deserve, according to her, the first in the world.
"I wanted so much, but I did not say" she told reporters after her victory.
A long list of achievements as your arm…  During the last four grand rendez-vous of the season, the youngest of the Sisters disgusted rivals.
Serena also found love with Patrick Mouratoglou, who is also his coach.
After this exercise, Serena decided to head to the Bahamas, where it seems to run quiet days in undress.
The tennis player shows off her incredible figure, as well as range of swimwear during her holiday in the Caribbean.