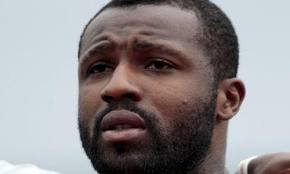 Siaka Tiene is at an impasse. Arrived at PSG in the summer of 2010, rear left 30 years old, no longer used at all in the plans of Carlo Ancelotti.
In the mind of the specialist Italian, Ivorian defender, 30 years old, is only the third man behind Maxwell and Sylvain Armand.
A situation which obviously weighs on him,"I saw this very badly, at the end of last season, I had discussed with Carlo Ancelotti. He told me then that there would be competition this year, but I had not been asked to leave (…), always working hard, i was certain that I would give my chance. That's why I stayed, I do not understand why I do not play. Today it is clear that they do not trust me", Tiene said.
If he understands and accepts the decisions of Carlo Ancelotti, Siaka Tiene regrets the way.
"What made me worse, my name is not included in the list given by the club to the Champions League. I was selected, and it is a friend who warned me. I wish the club prevents me, because if they play the Champions League this season, it is also thanks to me. I helped get last year", he added.