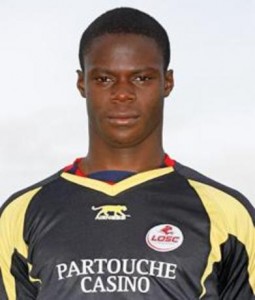 It has even required the intervention of the bus of the fire service in order to put off the Togolese goal keeper, Cedric Mensah of Olympic de Marseille.
They were playing against Nice last Sunday for the 9th day of the "Championnat amateur" in France on the stadium of Plaine du Var.
After a shock,  Mensah lost consciousness. It became necessary to stop the match for 35 minutes for the intervention of the fire service.
For the meantime, we don't know the current state of the injury as the club did not comment on the information.