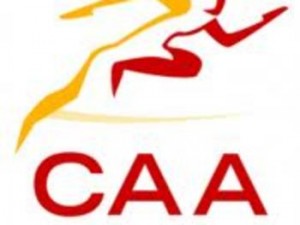 The Confederation of Africa Athletics (CAA) has announced new bidding to host the Africa Junior Athletics Championships in July 2013.
This comes after Kigali in Rwanda pulled out as the host of the biannual competition after it had won the bid during the CAA Congress, which was held in June in Cotonou, Benin.
CAA President Malboum Kalkaba, in a press release said, the bidding process has been opened afresh to all.
"Rwanda withdrew from the organization of the 12th edition of the African Junior Championships, which was supposed to be held in Kigali, from July 25 to 28, 2013."
The CAA reopens the candidacies for the organisation of this event and the deadline has been fixed at the end of the month November," said Kalkaba.
This is not the first time that CAA is facing a crisis on securing hosts of its events. In 2008, Mauritius had to step in after Sudan failed to pass the required test to stage the Africa Junior Championships.
David Okeyo, the Vice President of CAA, said bidding countries must have all the required infrastructure, hotels, equipment and technical support alongside the crucial government support.
Gaborone in Botswana was the last host in 2010. Okeyo, who is also the secretary general of Athletics Kenya, ruled out Kenya hosting the championship.
"Kenya just finished hosting the senior Africa Athletics Championships barely two years ago. It would be hard to convince the government to stage a competition of almost similar magnitude, though most of the required facilities are readily available," said Okeyo.
Rwanda was the sole bidder to host the event. Some of the requirements needed to host the event include, having the financial backing of government, hotels, stadia, security and communication systems, training areas among others.
Kenya, Nigeria, Ethiopia and South Africa have ruled the Africa championships for long and though there has been strong challenge from Botswana, Uganda and Eritrea, the four giants are expected to dominate.
Meanwhile, Okeyo confirmed that Warri Township Stadium will host the first ever African Youth Athletics Championships next year in Nigeria.