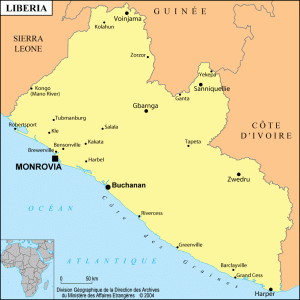 The Liberian government through the Ministry of Youth and Sports (MYS) has announced that the opening ceremonies of the 2013 County Meet will be held in Harper, Maryland County. According to a MYS statement, the opening ceremonies will take place January 5, 2013 instead of December 1, 2012 as was previously planned.
The Ministry pointed out that the change in date was prompted by the Ministry and its implementing partners' decision to re-brand the annual sports event for the broader participation of Liberians.
A process which, according to them, requires ample time for adequate planning in order to achieve the desired objective.
As part of the rebranding, the MYS said all activities of the event will be centered on the "Sports for Development" Concept, coupled with peace-building initiatives, to further promote peace and unity amongst Liberians. The event is organized by the MYS in collaboration with the Ministry of Internal Affairs.
"All the 15 counties of Liberia participating in five disciplines – football, kickball, basketball, volleyball, and athletics – will be placed into four groups during the preliminary rounds, to be played at venues in Maryland, Nimba, Margibi and Grand Cape Mount County," said the MYS statement. "The quarter finals through to the grand finals will be played in Montserrado County," the statement added.