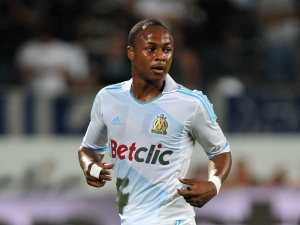 The Ghanaian international midfielder André Ayew is probably not going to play on Sunday against Brest at the 15th day of the League 1 championship.
The midfielder of Marseille has got his left hand thumb broken during the encounter with Lyon last Wednesday where they lost (4-1).
Despite the injury, his brother Jordan should appear in the staff of Elie Baup.
Apart from this injury, the Olympique de Marseille came across a bad encounter with Olympique de  Lyon.
Fanni has been evicted after a red card. The club took 4 goals.