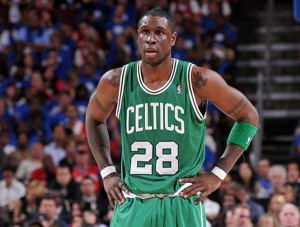 Mickaël Piétrus can add Toronto to the list of the teams interested in his services.
According to ESPN, the Raptors of Toronto having been deprived of their external players could be interested  in the French fullback, Mickael Piétrus.
After his disagreement to the contract of a minimum salary suggested by the San Antonio Spurs, Mickaël Piétrus is actually in search of a new club in NBA.
The Frenchmanhad précised early last summer that he would not accept any minimum salary but rather a minimum higher salary of 1.2 million Dollars.
The advantage found in him by the Raptors seems very serious and the player could likely join the Canadian club if only the two happen to find agreement.
We are going to see whether the leaders of Toronto will make a financial effort in order to benefit from the player's services.
The player had already announced that he would not sign for any minimum salary.