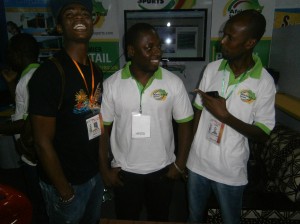 The trade fair of Lomé opened a week ago. During this event, visitors have the possibility to visit about 850 stands led by socio-economic property developers , businessmen, traders …
And in these exhibition, visitors, especially sport fans will be able to witness the presence of Africa Top Sports.com, the first panafrican an bilingual portal for sports.
Africa Top Sports.com has a stand that has been visited and admired by the public around.
Everyone is invited upon to visit us at "Pavillon Agou" in order to discuss with our team and vote for the 2012 Africa Top Awards.
Just to remind you, the website is entirely led by a team of Togolese journalists who provides up-to-date panafrican sports news in French and English : www.africatopsports.com, en.africatopsports.com.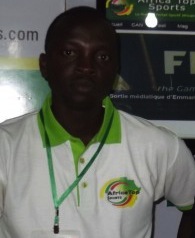 Franck Orocoti, a journalist at Africa Top Sports.com :
"Africa Top Sports is the best panafrican and bilingual website with sport news.
We settle here only six months ago and every day the number of our readers is growing increasingly.
We have actually got a stand in the 10th trade fair of lomé
where we are using our loaves and gossip with internet users passionate by sports".

Michel Akpoto, the webmaster assistant at Africa Top Sports :
"We publish up-to-date sports news. We are actually a dozen journalists to provide such informations. I am particularly in charge of the social networks. The chief aim is to increase the websites' fame. We are therefore at the fair in order to get acquainted with people , drive Africa Top Sports famous and get partners from other media."

As you may have noticed, the English version of Africa Top Sports has been launched last Thursday: en.africatopsports.com.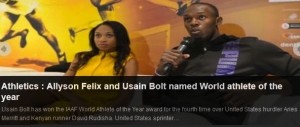 If you are in Nigeria, Ghana, Zimbabwe, South Africa, USA or UK, visit our English website.
Share our link with your friends and send us your suggestions without hesitation on [email protected]
The latest news in English are already published on twitter.com/AfricaTopSport.
For our job applications join en.africatopsports/recruitment/.