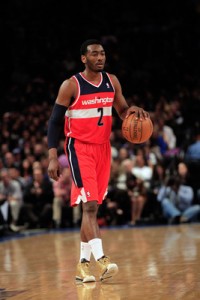 With the 2012-13 NBA pre-season underway, there are many and interesting storylines and angles that will keep even the most casual hoops fan intrigued.
Thanks to an off-season that would see the likes of Jeremy Lin, Andre Igudoula, Joe Johnson, Andrew Bynum, Steve Nash and Dwight Howard switch teams, expectations for teams such as the Brooklyn Nets, Denver Nuggets and the Los Angeles Lakers are raised even higher.
While the 2011-12 season would see LeBron James win his first-ever NBA title, the off-season additions of Ray Allen and Rashard Lewis down in South Beach still make the defending champion Miami Heat the team to beat and universally hate.
That being said, with the start of the start of the regular season about two weeks away, this slideshow will examine the single most important player on every team.
Various teams have either a quality big man, explosive swingman or a floor general of a point guard, each team has something that another doesn't have.
Whichever team has the best point guard, best center or best player in the league can, and will be debated well into June when either a new champion is crowned or the Heat successfully defend their crown.
While some players such as Derrick Rose, Rajon Rondo and Deron Williams are easy to name as their teams most important player, other players such as Michael Kidd-Gilchrist and Jonas Valanciunas can make the case that they are the future of their respective franchises such as the Minnesota Timberwolves and Toronto Raptors respectively.
Without further adieu, here are the single most important players for each NBA team.