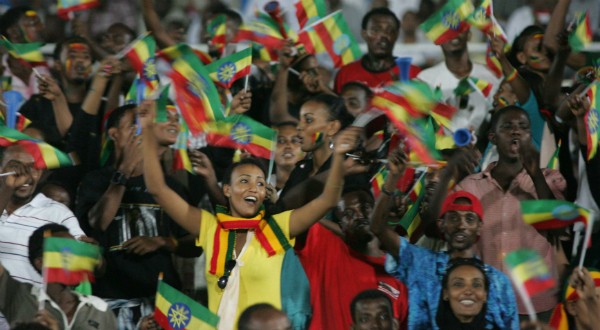 Ethiopia has asked African football's governing body to move its African Nations Championship qualifiers with arch-foe Eritrea to a neutral venue, with the neighbouring countries still embroiled in a bitter border row, Reuters said.
The Horn of Africa neighbours are set to lock horns in the Eritrean capital, Asmara, around January 14-16 with the return tie in Addis Ababa set for two weeks later. But Ethiopia said it would not travel to the Red Sea state.
"We want the matches to take place, but we're not willing to travel there and it is obvious their government won't allow their team to visit Addis Ababa," said Melaku Ayele, the Ethiopian Football Federation's spokesman.
"So we've proposed an alternative venue, neighbouring Sudan, for both matches to be held in."
Ethiopia and Eritrea fought a border war between 1998-2000 that killed tens of thousands of troops. A Hague-based independent border commission ruled that the flashpoint town of Badme belonged to Eritrea but the village remains in the hands of Ethiopia and the spat remains unresolved.
Asmara is yet to respond to Ethiopia's request, Melaku said.
The African Nations Championship, played every two years, is the continent's second biggest tournament in which only domestic-based players can take part.
Ethiopia, nicknamed the Walyas, recently sealed a spot at the more glamorous African Nations Cup finals set for January after a three-decade absence.
Ethiopia and Eritrea were last pitched against each other in 1998 in a qualifying round for the 2000 African Nations Cup, just months after fighting broke out along their sun-blasted border.
Ethiopia declined to take part in those matches.