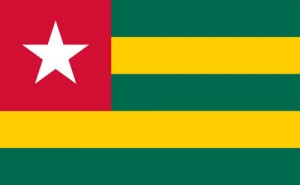 This is the keynote of the day! The Togolese selection is actually enduring serious problems on the eve of Afcon. The team should instead perform firework in order to be able to overcome its adversaries like Algeria, Ivory Coast and Tunisia which are not small teams at all.
This is another deadly matter for the Togolese players who still grab in mind the tragedy of Cabinda during Afcon 2010, when the bus of the Togolese selection had been shot by the rebellion causing the death of the driver, the vice coach and a journalist.
Emmanuel Adebayor, the striker of Tottenham who has accepted to wear again the national jersey after having got enough of the selection is one more time knocking at the door.
He is expressing the failure within the selection led by Didier Six.
After having announced a temporary suspension of his participation to the 2013 Afcon with the Eperviers of Togo, Emmanuel Adebayor is actually warning the responsible of the threat: " All the scornful and physical threats towards me are going to subjects of judicial persecutions".

In fact, a radio station in Lomé named Fréquence 1 announced the temporary suspension of Adebayor with regards to Afcon 2013. They added that such a suspension by the striker of Manchester City is due to the never ending instabilities stretching along the team and which is not assuring a good participation to Afcon.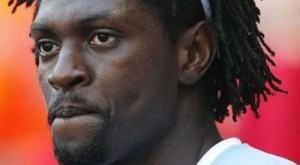 We all know that a week ago Adebayor spoke out about "the bad behaviour of Gabriel Améyi", the president of the Togolese Football federation. Amongst other problems, he raised the matter of prizes.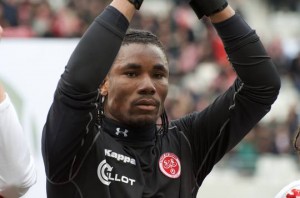 Another player, the Togolese goal keeper, Agassa Kossi  backed Adebayor: "Adebayor is right to claim for our prizes. Things should go as expected….This time,  we not going to mope for nothing. It is up to we players to stick together in order to better prepare the Afcon. As far as the prizes are concerned, the president promised that it will sooner be bestowed. Therefore, we are waiting for it".

Daré Nibombé also at his level recognizes that the problem is serious. "the team has been devided into groups.. They are blaming Serge Akapkpo (another player) and myself to be against Gabriel Améyi. The other group is that of Adebayor, Agassa Kossi and Romao".

The new coming player in Malaysia affirms that he withholds the right key able to solve this internal problem: "It is possible to solve this problem occurring within the Eperviers. I will call Sheyi right after this program and explain him how to get out of this crisis. All that Adebayor said so far is right but I think it is the right time to do it. There is a kind of breach of trust between the coach and Sheyi and also between Sheyi and the president".