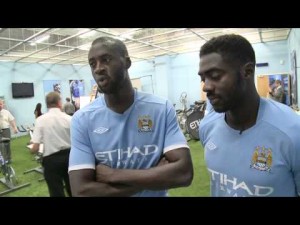 The Toure brothers from Ivory Coast are getting ready for the next Afcon in South Africa.
On the pitch, Yaya and Kolo, are two powerful players. If you did not know, they are two of nine siblings and Yaya know how to stay strong and focussed. He is two years younger than Kolo and was hit hard by the death of his mother in 2003 when he was just 19.
"In my life I've had problems to deal with," Yaya said.
Family is clearly one of the core values in the lives of the Ivory Coast internationals.
Have you seen this video? FIFA have met Yaya and Kolo Toure in Abidjan and made the two brothers talk about each other. A great moment to watch on video!