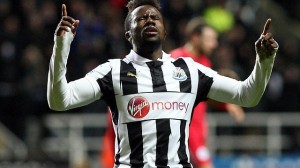 Newcastle United manager Alan Pardew hailed the impact of goalscorer Gael Bigirimana in their 3-0 win over Wigan on Monday but said the Burundi-born 19-year-old should not even be in the first team yet.
This is not so important for Bigirimana. The young player has now his name in England. During the match, he saved the best for last, bending the ball into the top corner in the 71st minute.
Bigirimana, who grew up in war-torn Burundi and lived in Uganda before following his mother to England in 2004, signed from Coventry City in July.
Pardew said 'Bigi' had a bright future, though he had only got the opportunity to play on Monday due to Newcastle's current spate of injuries.
Here below the video of his goal :
[youtube]http://www.youtube.com/watch?v=paPce262WC4[/youtube]