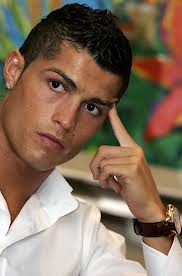 Christiano Ronaldo, one of the top football players in the world decided today to surround in Mobitto Company. With what he gained as income  our best player does not find matter to invest in that company. In his words, he said: "The future will allow everyone to have the entrance to new technologies. That's why I become an investor and emissary of Mobitto.com "
" I am sure the progress of the mobile conceal a great potential and I am sure that Mobitto will have a decisive impact on interactions between the stamps and customers in the future", has enounced by the news release, the assailant of Real Madrid following the investment"
José Simoes, PDG of Mobitto ratifies his motion and reported:
" Ronaldo is a worldwide stardom and the most popular sportive figure on Facebook and count more than 51 millions of fans. Hebis young, up to date and knows very well informatics, despite his professional career and hardworking who always aim the victory. These values answer perfectly to the Mobitto's ADN."
So Mobitto application will emerge at the onset of the year 2013 on iOS and Android.