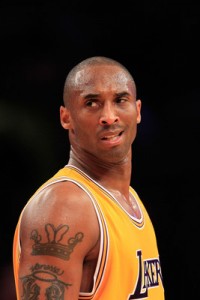 This  Wednesday evening against the Hornets, Kobe Bryant could reach and could exceed the helm of
30 000
points in his career.
But before it happens, our great player needs 13 points more (because his abacus is now at 29.987) which means he has a chance to realize what he aims.
That performance he would get would help him to carve his name among the best scorers of NBA's story. 
Would Kobe Bryant overdo what he is aiming? Nobody knows yet. Watch here below :
http://www.youtube.com/watch?v=UirP40Yfhsw&feature=player_embedded