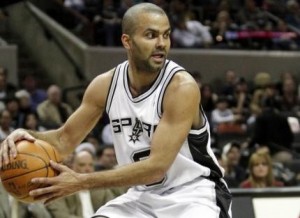 Tony Parker is throwing into panic the States at this very beginning of the regular season at the NBA. The French agitator of San Antonio is also one of the leaders of his team.
Tony Parker also takes many responsibilities. Since every Monday he was in TP Show, an occasion for him to come back to the Spurs for the match against the Grizzilies.
"It is not a secret, Gregg Popovich gave me a challenge. He wants me to play as well as last year and since the Spurs have become "my" team, he wants me to be around at the hot times. He announced the systems to me and I try to respond present. This is what happened at the end of the match against Memphis (a match in which he got 30 units). But it was really a collective victory, the bench has contributed a lot and Tim Duncan has one more time been great. Everybody participated and me I finish the job in the extension".
Second in the West with 14 victories over 18 matches, the franchise of Parker is one of the best in the League (3rd after Memphis Grizzilies and Miami Heat) at the satisfaction of his teammate Boris Diaw :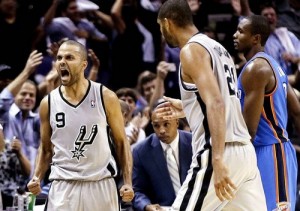 "I am very happy! The team is doing well and we won five matches over six during our road trip in the course of nine days! We knew that the reception of Memphis later would not be easy. It is one of the best teams in the west, a well built team with good players around. We struggled; we were even losing with 15 units before wrenching the extension.  Here we happen to do the essential in order to handle the victory".

Parker is playing next against Milwaukee Bucks.