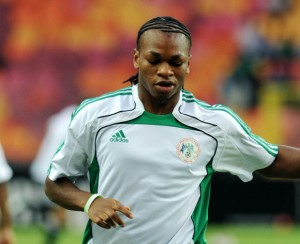 Injured since March, the Nigerain young player of Inter Milan is back on the lawn.
Henceforward, he hired a race against the clock with one goal : be among the 23 Super Eagles for Afcon 2013.
"I am back and I am very proud of it. It is my personal business to better prepare for my club as well as Nigeria. There is no problem at all since it remains a month more to Afcon", confided Obi Joel at Brila FM, an Italian radio station.
"I believe I will be ready before the completion", whereas having appeared in an official match of Inter Milan in October, Obi relapsed in the match against Catane.
The 21 years old player has therefore missed many matches since March with his club as well as with the Super Eagles of Nigeria.
"I know that the team has actually grown and realized great things. But I think we can do better. That's why I am asking our fans to stand still behind the team for the Afcon", he added.