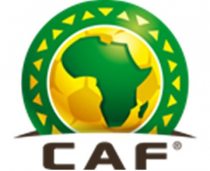 Tout Puissant Mazembe of the Democratic Republic of Congo (DRC) arrived in Brazzaville, Thursday, December 6, for a friendly match to be played this December 7 against the Black Devils of Congo at the Alphonse Massamba-Debat stadium – named after the former Congolese President (1963-1968). The delegation is led by the team's vice President, Mr. Mohamed Kamwanya.
Christened  « Match for peace and security in Central Africa », the event is organised by the Regional Bureau of United Nations for Central Africa (UNOCA) and the Confederation of African Football (CAF), with the collaboration of the Congolese Government, host of the 35th Ministerial meeting of the Permanent Advisory Committee of the United Nations charged with security in Central Africa, whose work started on December 3.
The match is taking place within the framework of the 20th anniversary of the Committee. The programme of the celebration also previews a debate on the contribution of UNSAC to the building and consolidation of peace in the sub-region. « It is a noble cause that will not only benefit Central Africa, but also the entire continent, » explains Mr. Hicham El Amrani, Secretary General of CAF, who confirmed the selection of officials of the match, which is arousing great enthusiasm in the public.
« Football is an important platform through which we can educate citizens on values that promote the installation of the culture of peace and security as well as mutual understanding, tolerance and humility, » states the special representative of the UN and UNOCA head, Mr. Abou Moussa. He expressed his gratitude to the Congolese Government and the Congolese Football Federation (FECOFOOT) for the practical measures taken to assure a hitch-free encounter, which will be transmitted live by the Congolese television.
The match later today, will be free for fans and  will indeed be an opportunity to put up banners bearing messages to raise awareness of the national and international public on the importance of peace and security towards integration and sustainable development in the sub-region. This approach shows the determination of CAF and UNOCA to work together alongside Central African States, to contribute to the well-being of citizens, through actions to prevent conflict and promote peace. This is also one of the aims of the Partnership Agreement signed in Malabo (Equatorial Guinea) on November 10, 2012, by Mr. Issa Hayatou, President of CAF, and Abou Moussa, head of UNOCA.
Mr. Abou Moussa, who arrived in Malabo on December 3, will take part in the match on December 7, while the CAF Pesident will be represented by Mr. Omari Constant, member of the Executive Committee of CAF and President of the Congolese Football Association (FECOFA). Many high ranking political and diplomatic personalities as well as members of the civil society were invited.
The Regional Bureau of the United Nations for Central Africa has provided two trophies ; one for TP Mazembe of DRC and the other for the Black Devils of Congo.