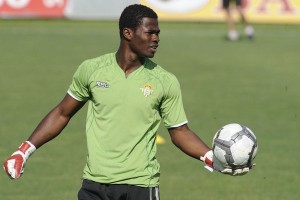 Club Deportivo Guadalajara is the name of the current club of the Ghanaian goal keeper, Brimah Razak.
Razak comes just to engage with the Spanish second division club up to the end of the season. The 25 years old player had no club since he had left Ténérife in August.
Razak knows very well the Segunda division after having also evolved in Ténérife, in Betis and in Polideportivo Ejido.
After his introduction to the fans on Thursday, Razak hopes to start with his new club on Saturday against Numancia.
Razak has also played with Nania FC of  the former Ghanaian international footballer, Abedi Pelé in Ghana.