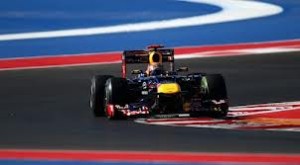 The organisers of the United States Grand Prix want to change the date of its 2013 race due to a clash with a football game in the city.
The University of Texas' American football side has a match against Oklahoma State on Saturday November 16 with the grand prix scheduled for November 17.
Matches typically attract crowds of over 100,000 to the city and Circuit of the Americas chairman Bobby Epstein is keen to avoid a clash due to the stresses it would put on the city's transport and accommodation networks.
"Circuit of the Americas has expressed our strong preference for an alternate race date in 2013," Epstein told the Austin American-Statesman.
"We understand that setting a global calendar can be very challenging, involves many factors and is out of our control. We feel confident that Formula One has taken our concerns seriously and is working earnestly towards a collective solution. Ultimately, our 2013 race date may remain as it currently stands."
Alternative dates for the race appear hard to come by, with the Indian and Abu Dhabi grands prix back-to-back on October 25-27 and November 1-3, while the USGP itself is part of a back-to-back pair with the Brazilian Grand Prix.