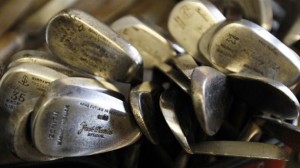 The first blows of clubs of the Open Nelson Mendela in Durban have been postponed to today.
The course has been flooded, the first round will take place on Friday at 04:30 GMT, organizers said onThursday.
Tournament director Mikael Eriksson told Sky Sports: "The fairways are very waterlogged. The course hasn't improved as much as we hoped it would overnight and further rain early this morning put us back another few hours".

The Open Nelson Mandela is the tournament which opens the 2013 season on the European Tour golf gentlemen (EPGA).
The second round has been shifted to Saturday. If the weather permits, this first tournament circuit EPGA will end on Sunday.
The director added "The good scenario is that we start at 04:30 GMT on Friday morning, play the first round tomorrow, the second on Saturday, have a cut and then go from there. We are still hoping to get 72 holes in"