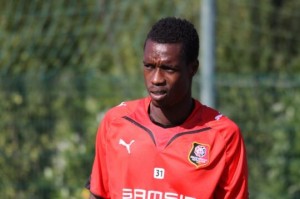 You have been informed about the injury of the Ghanaian, John Boye.
The defender of Rennes gets to wait until next year before rejoining his co-players of the Breton club.
Thursday at the press conference, his coach Frédéric Antonetti confirmed the downtime: "His year is normally completed. There is a small chance for him to be operational for the last game of the year in Ajaccio, on December 22, but it is really minimal".

Boye could miss the beginning of the Ghanaian preparations for the Afcon 2013. A situation that should make the Black Stars coach, Kwesi Appiah see red. The latter has already been knocked by most of his players for the defense: Jonathan Mensah, Issac Vorsah among others.