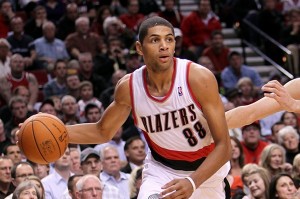 The French-Cameroonian Batum Nicolas injured his lower back going for a rebound during the first quarter.
He landed on his heel wrong and the pain shot up to his back when facing Pacers but he said nothing to his coach.
He put ice on himself after the game…
Any specific instruction on the injury but the wing of Portland says the pain has gotten worse during the game what explains his second-rate performance (5pts, 0rbd in 29 minutes).
He discusses the injury.
Watch the link below:
http://www.youtube.com/watch?feature=player_detailpage&v=1zEI7_NGYT8