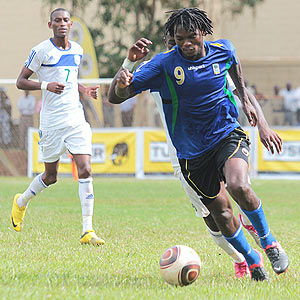 Poor marking and disorganization of the players contributed to the defeat of Kilimanjaro Stars in their Challenge Cup semi final match against Uganda Cranes.
Uganda Cranes hit the Mainland side 3-0 in the match staged at Namboole Stadium on Thursday night, paving the way for the home side to book Kenya's Harambee Stars in the final set for today at the same ground.
Another factor which contributed to the defeat was that Uganda coach Bobby Williamson fielded players who know well the weakness of Tanzanian players as some of them have been playing with them in the local premier league.
For example, Emmanuel Okwi who scored the first goal in the 12th minute currently turns for Simba, the team upon which Kilimanjaro Stars is built.
Robert Ssentongo who netted the other two was once a Simba player. Ssentongo's first goal came some few minutes when Williamson brought on another Dar es Salaam-based Uganda striker HamisKiiza to replace Okwi who got stretchered off the pitch following an in-action collision with MwinyiKazimoto.
Kiiza, who plays for Young Africans (Yanga) beat two defenders before placing the ball to Ssentongo.
Another factor which contributed to failure of the team trained by Kim Poulsen was lack of experience as the team fielded most of young players.
The Cranes will now play Kenya's Harambee Stars in the final today in a game expected to evoke memories of the 2008 final in which the two sides featured at the same Namboole venue.
Uganda has not lost any game. Kenya has lost only one game, the opening against Uganda.
Kenya has won five titles against Uganda's 12.
Uganda has not conceded any goal in this year's tournament, and shares the record with no other side.
The match to kick off at 7pm will be presided by a third playoff between Tanzania Mainland and Zanzibar Heroes.