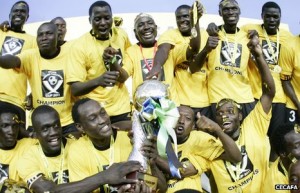 Already winner two years ago, the Ugandian Cranes have kept the Cecafa Cup trophee on Saturday in Kampala. The host country has been opposed to Kenya (2-1).
Before his audience, Uganda is the first to open the breaches. Following the pressure on the opposing goal, the Kenyan Anthony 'Modo' Kimani enrolled in the 28th minute the first goal against his camp. Not enough to discourage the Harambee Stars, but short advantage led both teams to the break.
On resumption, Kenyans tried to level the score but lacked many occasions. Without letting go, they return to the mark in the 85th minute. But in stoppage time, Geoffrey 'Baba' Kizito gives the advantage and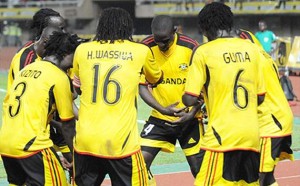 coronation to Uganda.
The Cranes drop their second consecutive coronation in the tournament and the East-Africans confirmed their supremacy in the area. Earlier, Zanzibar snatched the match for third place in the penalty shootout 6-5, 1-1 regulation time against Tanzania.
It was all celebrations and fireworks at Namboole Stadium as Uganda Cranes beat Kenya to win their 13th Cecafa Tusker senior Challenge Cup trophy.