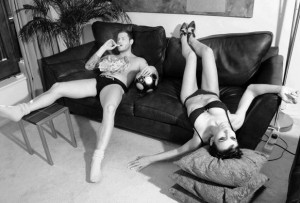 David Bekham has had the opportunity to lift the trophy of American Championship in family.
An opportunity so desired by his wife Victoria.The Spice Girl and her children have received the trophy before changing air this season.
The star asked the midfielder to leave Los Angeles Galaxy at the end of this season. Probably, the former Manchester United player agreed.
Even the cries in chorus of the club's supporters have not changed anything: 3500 fans present at the tribute of David yelled "One more year"  begging their idol to stay one more year.
The decision of his wife weighed in the balance. "I apologize and I'm quite sorry to disappoint you, but this is my last year," replied the galaxy.