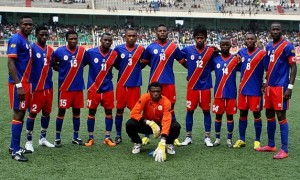 The Léopards of DR Congo is beginning on Monday at Elisabeth (South Africa), their preparation for the final phase of Afcon 2013.
Claude Leroy, the coach of the national team of Congo during a press conference, talked about the organization.
"Everything seems to be respected, I hope it be so. This is the condition. Since if we cannot get prepared, we cannot have a great performance in South Africa", stated the French coach.
Claude Leroy gives the details of the preparations of the leopards on the South African land: "we will work tremendously. We are going there to build the base of the premises, because many have played not a lot of matches these past two months due to the  Championship (Division I) based on packages. It is only at the end that the players can deliver friendly matches".
The national coach also announced the return to the national team of the treasury Lomana LuaLua, Mbala Mbuta Rusk and Patou Kabangu.