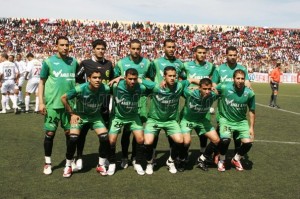 The Algerian Club of Ligue 1, CS Constantine intends to strengthen his squad with players from Ghana and Mali. This was indicated APS.
This is about the 23 years Ghanaian midfielder Kwabena Yaro (evolving in the Egyptian club Al Harbi Intag) and the  26 years Malian striker, Yaya Coulibaly (passing tests with the Sanafirs group). Last season, he played in Egypt in the colors of El Ismaily.
The return of the Nigerian, Iguakun Ifoussa is not on the agenda according to sources close to the club. They state that the club is "not interested in this player because CSC needs competitive players, whereas the striker, linked to the club until 2015 and loaned to Hatta (Division 2 Championship United Arab Emirates (UAE) does not play with his club and is therefore in flagrant lack of competition".